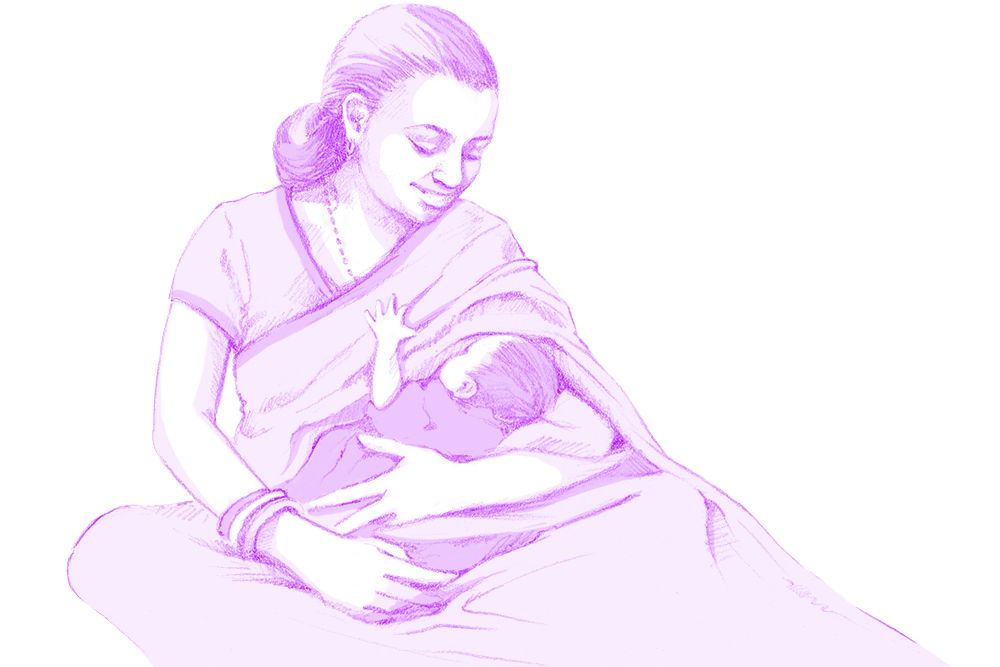 LactaHub is an emerging open access knowledge platform, providing scientific and evidence-based information for health professionals, decision makers and researchers working in the field of breastfeeding and breastmilk.
LactaHub is a partnership project of The Global Health Network (University of Oxford) and the Family Larsson-Rosenquist Foundation, where scientific and evidence-based knowledge about breastfeeding and breastmilk will be brought together and made freely available in a structured, practice-oriented manner.
LactaHub aims to foster thriving communities of practice in the field of breastfeeding that are intended to develop and evolve with the communities of health and research professionals.

We believe there should be global equity in who benefits from health research and the evidence it generates. By providing access to the best possible information and evidence, this platform strives to ensure that every mother and child benefit from the best guidance and knowledge available.
--- TRUDIE LANG, PHD (PUBLIC HEALTH), PROFESSOR OF GLOBAL HEALTH RESEARCH, DIRECTOR AND PRINCIPAL INVESTIGATOR OF THE GLOBAL HEALTH NETWORK, CENTRE OF TROPICAL MEDICINE AND GLOBAL HEALTH, UNIVERSITY OF OXFORD , SENIOR RESEARCH FELLOW AT GREEN TEMPLETON COLLEGE

The knowledge being produced in the field of breastfeeding and breastmilk is often fractured, and trying to locate it can be quite time consuming. It can also be difficult to discern between scientific or evidence-based versus opinion-based information. LactaHub allows practitioners to access objective information that has been verified by an independent editorial board, from one central location.
--- KATHARINA LICHTNER, PHD, MANAGING DIRECTOR, FAMILY LARSSON-ROSENQUIST FOUNDATION
The LactaHub partnership project further enhances the work of The Global Health Network and its collaborators on mother and child health and the first 1,000 days, whilst the LactaHub platform serves as a practical resource focused specifically on breastfeeding and breastmilk.

Our aim for LactaHub is to create a central repository and a new channel for vital knowledge transfer among professionals focused on breastfeeding and consequently improved mother and child health, anywhere in the world. With its experience and focus on sustainable health solutions through knowledge sharing, The Global Health Network is the natural collaboration partner for realising this aim.
--- GÖRAN LARSSON, CHAIRMAN OF THE BOARD, FAMILY LARSSON-ROSENQUIST FOUNDATION
Would you like to help us develop LactaHub? If yes, please take 5-10 minutes to share your feedback in a survey about the tools and resources available through LactaHub. Your feedback will help shape and inform the development of the platform and its offerings. We appreciate your time and valuable input – thank you very much! I want to share feedback.
Are you working in healthcare, policy or research with an interest in breastfeeding and the first 1,000 days? We invite you to join this new community!
Sign up to receive LactaNews - A Newsletter from LactaHub.
Please confirm your subscription by clicking on the link in the email you receive immediately after submitting the form. If the email is not in your inbox, please check your SPAM folder. The email will be sent by contact@lactahub.org.
You can cancel your LactaNews subscriptions at any time by clicking on the unsubscribe link at the end of our newsletter email.
Please complete all fields marked with *.
LactaHub aims to become a central, trusted source for scientific and evidence-based breastfeeding intelligence – both by simplifying the search and retrieval for relevant information and streamlining connections between people and information.
As LactaHub grows and evolves, users can look forward to:
Accessing important data and resources easily and freely
Breastfeeding and breastmilk knowledge will be reviewed by an independent scientific editorial board and continuously curated by experts
Expanding, evidence-based resources will include peer-reviewed articles, practitioner toolkits, implementation frameworks and more
Collaborating with peers, without physical or financial borders
In this dedicated space, professionals will be able to meet to share experiences, expand their networks or join together on partnership projects
Knowledge can be exchanged quickly and easily between specialists from diverse regions and backgrounds
Learning or mentoring others
Convenient access to a growing selection of educational courses/programmes focused on practice, policy, and implementation
Recommendations for useful content
PROVIDE - A Training Compendium on Providing Mothers' Own Milk in NICU Settings. This open access, evidence-based resource was produced by Rush University Medical Center to help healthcare professionals implement lifesaving mothers' own milk feeding practices for infants in intensive care worldwide.
LactaMedia – A Clinical Image Collection is an open access, expanding collection of educational breastfeeding photos and videos, each exhibiting a specific lactation or breastfeeding topic. Images are intended for use by health professionals when developing training materials or presentations, or when assisting mothers with breastfeeding challenges. All photos and videos are exclusively for nonprofit, educational, medical or scientific purposes.
A Resource Toolkit for Establishing and Integrating Human Milk Banks. Compiled by a group of international experts, the toolkit is a compendium of standards and best practices that communities can follow to set up and operate safe, high-quality and sustainable human milk banks – a lifesaving alternative for babies that lack access to their own mothers' milk.
Breastfeeding and Breast Milk – from Biochemistry to Impact. Published by the Family Larsson-Rosenquist Foundation at Thieme, the evidence-based reference book presents a holistic, scientifically robust overview of key topics written by experts from a range of disciplines, including medicine, sociology, political science, culture and economics. The book is published open access on LactaHub and explores factors surrounding the influence of breastfeeding and breastmilk on children's health and development. It is a valuable resource for decision-makers and healthcare providers alike.
LactaPedia - A Glossary of Lactation for Science and Medicine is a go-to source for standardised, research-based terminology for lactation, breastfeeding, and breastmilk, developed by The University of Western Australia.
Becoming Breastfeeding Friendly (BBF) is an evidence-based programme from the Yale School of Public Health targeting data-driven, concrete measures countries can take to sustainably increase breastfeeding rates.
INTERGROWTH-21st Preterm Postnatal Growth Standards and Feeding Protocol are globally validated growth standards, feeding protocols, clinical tools and practical training materials created to improve preterm infant health outcomes globally. INTERGROWTH-21st is coordinated by the University of Oxford.
EFBRI – An Evolving Ethical Framework Informing Breastfeeding Research and Interventions is an open access compilation of ethical principles to guide biomedical research in breastfeeding and lactation. Built on established international standards by the University of Zurich (UZH), it was created to streamline research processes for people working with breastfeeding mothers and children. With EFBRI, researchers and other stakeholders can align their work to universal research ethics standards – confidently and efficiently.
LactaMap – An Online Lactation Care Support System is an online, evidence-based lactation care support system developed with The University of Western Australia to help healthcare providers resolve breastfeeding challenges and ensure consistent care for breastfeeding mothers and their infants.
We invite you to join this new community! Sign up to receive LactaNews – the LactaHub newsletter.