PROVIDE - A Training Compendium on Providing Mothers' Own Milk in NICU Settings
Access now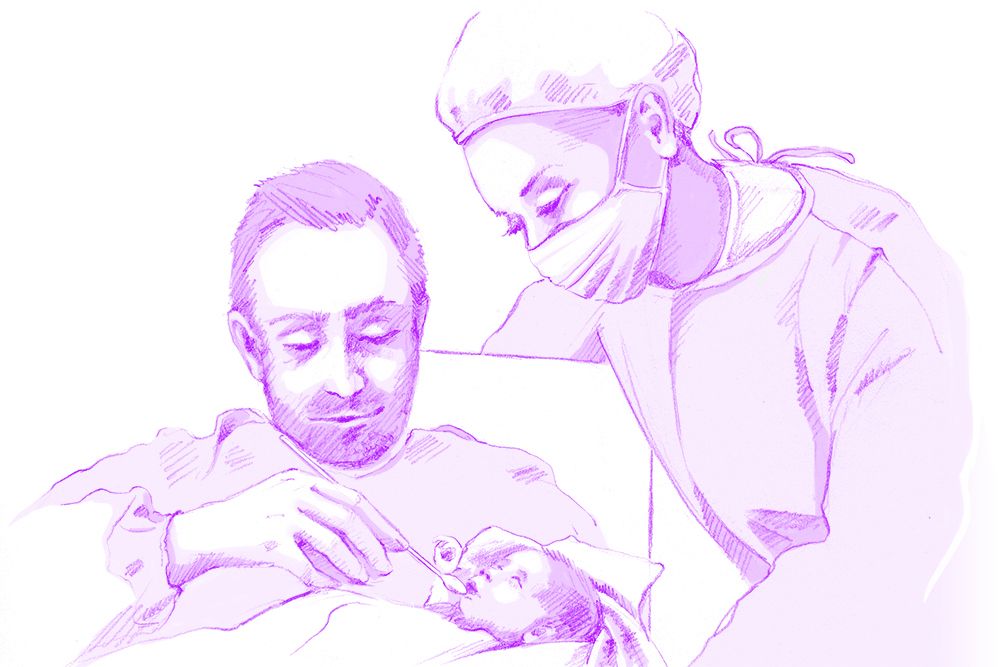 This open access, evidence-based resource was produced by Rush University Medical Center to help healthcare professionals implement lifesaving mothers' own milk feeding practices for infants in intensive care worldwide. The PROVIDE Training Compendium features 7 categories and includes 34 educational videos and 23 information sheets in English and Spanish.
Mothers' own milk (MOM) is a vital nutritional and developmental element of every child's first 1,000 days. For preterm and very low birthweight infants in intensive care, MOM feeding can be a lifesaving intervention. It supports healthy organ and system development, and helps reduce the risk of serious complications such as infections and necrotising enterocolitis that these vulnerable infants often face. The benefits of MOM also extend into adulthood, and have been linked to lifelong protections against chronic illnesses like allergies, diabetes and heart disease. To help healthcare professionals bring lifesaving MOM to infants in intensive care worldwide, Rush University Medical Center, with support from the Family Larsson-Rosenquist Foundation, produced PROVIDE – A Training Compendium on Providing Mothers' Own Milk in NICU Settings.

While there is a substantial body of research showing that a mother's own milk is the most effective option for greatly improving the health of hospitalised, very low birthweight infants, what was missing was the 'how to' take the evidence into effective clinical practices, protocols, information sheets and other strategies to actually increase the use of MOM in this specialised environment.
--- PAULA P. MEIER, PHD, RN, PROFESSOR OF PEDIATRICS AND NURSING AT RUSH UNIVERSITY MEDICAL CENTER
Dr Paula P. Meier introduces the PROVIDE Training Compendium:


Please sign up for our LactaNews letter to keep current on this and related topics.
If you are new to NICU feeding programmes you can explore the video and leaflet based resources via the decision guide.
Coronavirus disease (COVID-19) pandemic: Is it Safe to Provide Milk for My NICU Baby if I Have or Have Been Exposed to Coronavirus Disease 2019 (COVID-19)? With so much news in the media about COVID-19, it is natural to be concerned about whether providing milk for your NICU baby is safe or even advisable.
Project director: Paula P. Meier, PhD, RN, Professor of Pediatrics and Nursing, Rush University Medical Center
Project contributors: Aloka L. Patel, MD, Associate Professor of Pediatrics and Chief, Division of Neonatology, Rush University Medical Center; Judy E. Janes, RN, BSN, IBCLC, Research Specialist and Clinical Nurse 3, Neonatal Intensive Care Unit, Rush University Medical Center
Artwork information sheets: Kristen W. Marzejon, CMI
Producer and director videos: Ron Levinson
DISCLAIMER: PROVIDE – A Training Compendium on Providing Mothers' Own Milk in NICU Settings is intended for use by health professionals in the neonatal intensive care unit (NICU). All parts of this package are primarily for training purposes and for additional information to be given to parents by NICU health professionals. The PROVIDE Training Compendium, provided by Rush University Medical Center, is not intended for use by parents or private persons without medical education and we do not raise any claim to completeness of the resources. Under no circumstances should they be regarded as a substitute for professional advice or treatment or for any independent medical judgment of a healthcare professional regarding specific patient diagnoses or treatment plans. Healthcare providers should exercise their own independent medical judgment, and decisions as to any diagnosis and treatment plans are the sole responsibility of such healthcare provider.
The content within The PROVIDE Training Compendium cannot and shall not be used to make independent diagnoses or begin treatment. The information is not personally related to you. For non-medical professionals we recommend that you visit recognised healthcare professionals to get specific advice for any medical problems.
PROVIDE – A Training Compendium on Providing Mothers' Own Milk in NICU Settings was exclusively published on www.LactaHub.org on 4 August 2020.
The PROVIDE Training Compendium is provided in good faith. We will be happy to provide you with further information and guidance. We look forward to your inquiry at: contact@lactahub.org
Recommendations for more useful content on LactaHub
A Resource Toolkit for Establishing and Integrating Human Milk Banks. Compiled by a group of international experts, the toolkit is a compendium of standards and best practices that communities can follow to set up and operate safe, high-quality and sustainable human milk banks – a lifesaving alternative for babies that lack access to their own mothers' milk.
Breastfeeding and Breast Milk – from Biochemistry to Impact. Published by the Family Larsson-Rosenquist Foundation at Thieme, the evidence-based reference book presents a holistic, scientifically robust overview of key topics written by experts from a range of disciplines, including medicine, sociology, political science, culture and economics. The book is published open access on LactaHub and explores factors surrounding the influence of breastfeeding and breastmilk on children's health and development. It is a valuable resource for decision-makers and healthcare providers alike.
LactaMedia – A Clinical Image Collection is an open access, expanding collection of educational breastfeeding photos and videos, each exhibiting a specific lactation or breastfeeding topic. Images are intended for use by health professionals when developing training materials or presentations, or when assisting mothers with breastfeeding challenges. All photos and videos are exclusively for nonprofit, educational, medical or scientific purposes.
INTERGROWTH-21st Preterm Postnatal Growth Standards and Feeding Protocol are globally validated growth standards, feeding protocols, clinical tools and practical training materials created to improve preterm infant health outcomes globally. INTERGROWTH-21st is coordinated by the University of Oxford.
Would you like to help us develop LactaHub? If yes, please take 5-10 minutes to share your feedback in a survey about the tools and resources available through LactaHub.
Your feedback will help shape and inform the development of the platform and its offerings. We appreciate your time and valuable input. Thank you very much! I want to share feedback.