Becoming Breastfeeding Friendly: A Guide to Global Scale-Up
Visit BBF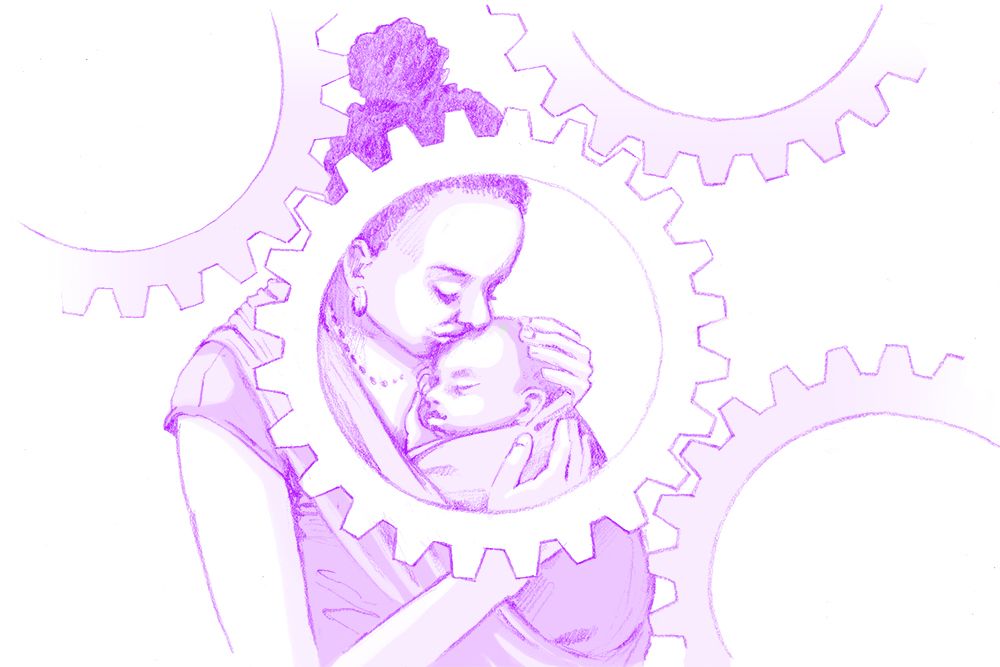 Becoming Breastfeeding Friendly (BBF) is an evidence-based programme from the Yale School of Public Health targeting data-driven, concrete measures countries can take to sustainably increase breastfeeding rates.
Led by Yale School of Public Health Professor Rafael Pérez-Escamilla, Becoming Breastfeeding Friendly (BBF): A Guide to Global Scale-Up was created to increase breastfeeding rates around the world.
The BBF process was pre-tested in Mexico and Ghana in 2015 and has since been implemented again in these two countries and in six additional countries: England, Scotland, Wales, Germany, Myanmar and Samoa. BBF is expected to continue expanding to other countries, such as China and Mozambique.

The human race exists in large measure because of breastfeeding. What could be more important than that?
--- RAFAEL PÉREZ-ESCAMILLA, PHD, PROFESSOR OF PUBLIC HEALTH, YALE SCHOOL OF PUBLIC HEALTH; DIRECTOR, BECOMING BREASTFEEDING FRIENDLY; DIRECTOR, OFFICE OF PUBLIC HEALTH PRACTICE; DIRECTOR, GLOBAL HEALTH CONCENTRATION
As the name suggests, BBF is a process that helps countries make sustainable improvements to their breastfeeding outcomes based on the Breastfeeding Gear Model developed by Professor Pérez-Escamilla's team. First, participating countries are invited to assess eight simultaneous key components, called gears: Advocacy, Political Will, Legislation and Policies, Funding and Resources, Training and Program, Delivery, Promotion, Research and Evaluation, Coordination, Goals and Monitoring
The gears are measured with 54 corresponding benchmarks – which can provide valuable data for identifying specific gaps where action is needed – and then scored. The individual gear scores show the strength of a country's current environment for scaling up breastfeeding protection, promotion and support programmes and initiatives. The eight gear scores are then used to calculate a BBF Total Score: the strength of a country's current national enabling environment as a whole to scale up breastfeeding programmes and initiatives.
The BBF assessment takes approximately nine months to one year to complete. Detailed how-to recommendations and case studies with best practices from numerous countries, across multiple sectors, are available to help countries conduct their assessments.
Once complete, countries can draw on a suite of BBF evidence-based support tools – from how to develop communications materials to methods of conducting qualitative interviews – to help them achieve their breastfeeding objectives.
Professor Pérez-Escamilla's core team at the Yale School of Public Health has included: Amber J. Hromi-Fiedler, PhD, MHP (BBF Co-Director); Cara Brooks Safon; Gabriela Buccini, PhD, MPH; Grace Jane Carroll, MPH; Kassandra Harding; Katie Doucet
A Resource Toolkit for Establishing and Integrating Human Milk Banks
Learn more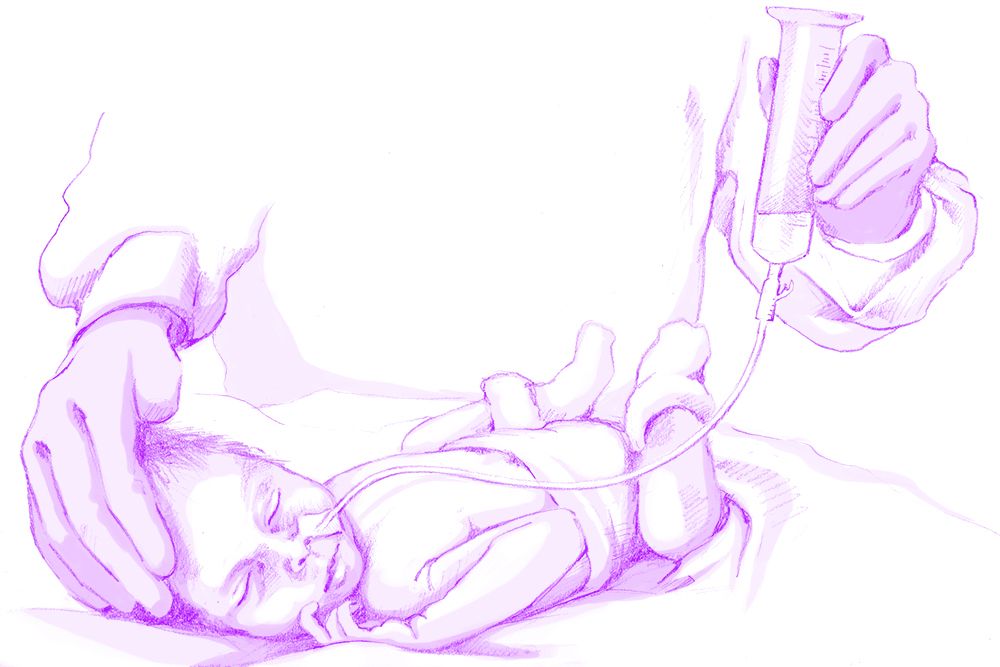 Compiled by a group of international experts, A Resource Toolkit for Establishing and Integrating Human Milk Banks is a compendium of standards and best practices that communities can follow to set up and operate safe, high-quality and sustainable human milk banks – a lifesaving alternative for babies that lack access to their own mothers' milk.
Among all health interventions, breastmilk offers one of the greatest opportunities to prevent death in young children, according to research published by the World Health Organization and medical journals such as The Lancet. Human milk banks (HMBs) provide a lifesaving alternative for high-risk babies who lack access to their own mother's milk. Yet until recently, no universal standards for establishing and operating safe, quality-controlled and integrated HMBs existed.
The Geneva-based Foundation for Appropriate Technologies in Health (FATH) – including its parent PATH – led a group of international experts to develop Strengthening Human Milk Banking: A Resource Toolkit for Establishing and Integrating Human Milk Banks, the comprehensive package of standards and best practices to guide implementation of HMBs as integrated programmes within existing newborn and nutrition programming.

Our vision is to ensure equitable access to human milk for all infants.
--- KIERSTEN ISRAEL-BALLARD, DR.P.H., ASSOCIATE DIRECTOR MATERNAL, NEWBORN AND CHILD HEALTH/NUTRITION, PATH
Find out more about the toolkit and watch this introductory animation: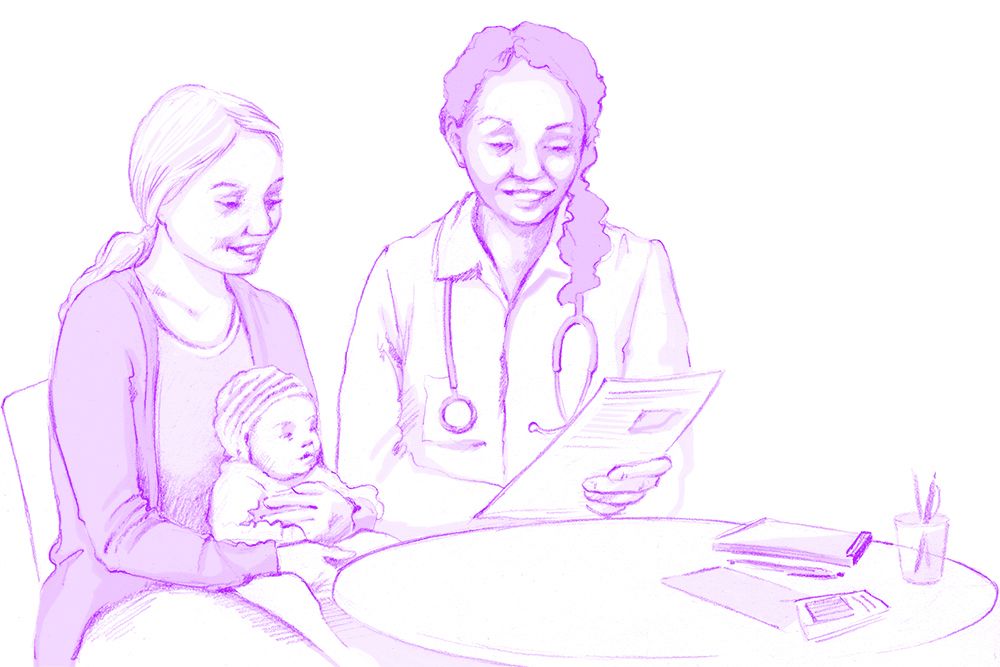 LactaMap is an online, evidence-based lactation care support system developed with The University of Western Australia to help healthcare providers resolve breastfeeding challenges and ensure consistent care for breastfeeding mothers and their infants.
The World Health Organization recommends mothers exclusively breastfeed infants for the first six months, and continue up to the age of two years and beyond with additional nutritious complementary foods to achieve optimal growth, development and health. Some mothers and infants may require medical support to establish and maintain effective lactation during this period of time. With LactaMap, medical practitioners now have a new source for current, evidence-based information accessible at the point of care to support breastfeeding mothers and their infants.
LactaMap functions as a decision support system, helping practitioners rapidly navigate its wealth of information with an intuitive care pathway to appropriate, evidence-based clinical information for patients.

Lactation completes the reproductive cycle. Yet doctors are reporting that they aren't receiving enough education in this area. As an online tool that allows translation of new research into practice soon after publication, LactaMap aims to change that.
--- MELINDA BOSS, MPS, BPHARM, SENIOR RESEARCH FELLOW AND PRINCIPAL INVESTIGATOR OF THE LACTARESEARCH GROUP, THE UNIVERSITY OF WESTERN AUSTRALIA (UWA)
LactaMap contains over 100 evidence-based clinical practice guidelines, LactaPedia (a glossary of lactation for science and medicine), and over 20 information sheets that can be printed or emailed to patients. Its content was developed by the LactaResearch Group at UWA, under the leadership of Melinda Boss and Emeritus Professor Peter Hartmann.
Free of charge to medical practitioners everywhere, LactaMap will soon also become available as an offline-accessible app for use in places without Internet connections. UWA believes that with its capacity to enable medical practitioners quick access to evidence-based lactation information, LactaMap has the potential to positively impact the management of lactation challenges, therefore supporting mothers and infants to continue breastfeeding.
LactaMap content has been developed by The University of Western Australia to help health professionals provide lactation support for mothers and term infants from birth to 2 years of age. The guidelines have been appraised against the Agree II Instrument, the international gold standard for practice guidelines evaluation and development.
LactaMap is free. Please register at LactaMap.
From the Twitter feed
Find out more about LactaMap and watch this short video:


Find out more about the background of LactaMap and LactaPedia: